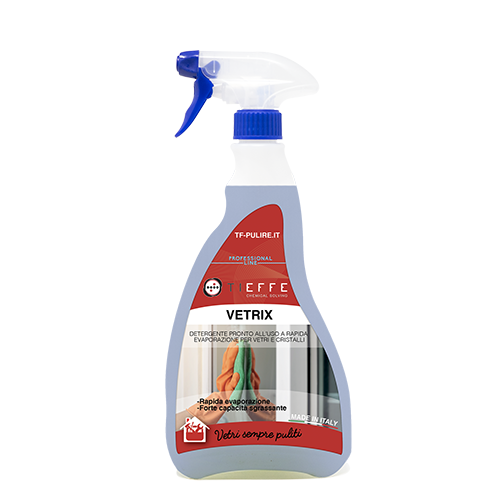 VETRIX
Ready to use detergent with quick evaporation for glass and crystals
VETRIX it is a ready-to-use alcohol-based product specific for cleaning glass, crystals and mirrors.


It easily eliminates traces of grease, oil, dust, soot, nicotine, atmospheric dirt.
HOW TO USE VETRIX
Use as received.
Use by spraying or with a soaked cloth. It's preferable to use an appropriate cloth over normal sponges or a paper towel.
Where you can use VETRIX?
Glasses, display windows (bars) and glass shelves.