OVENS WITH SELF-WASHING SYSTEM
Flick oven – Rinse oven
At the end of a working day the ovens must be cleaned for 2 main reasons an hygienical one and to reduce the wear and tear due to potential corrosive substances left after the food cooking process. To avoid the use of improper products that can be too weak or too strong (and indeed be potentially a risk for the oven integrity) Giorik developed a range of cleaning products for the ordinary and extraordinary maintenance of the ovens. Three products for all professional oven needs.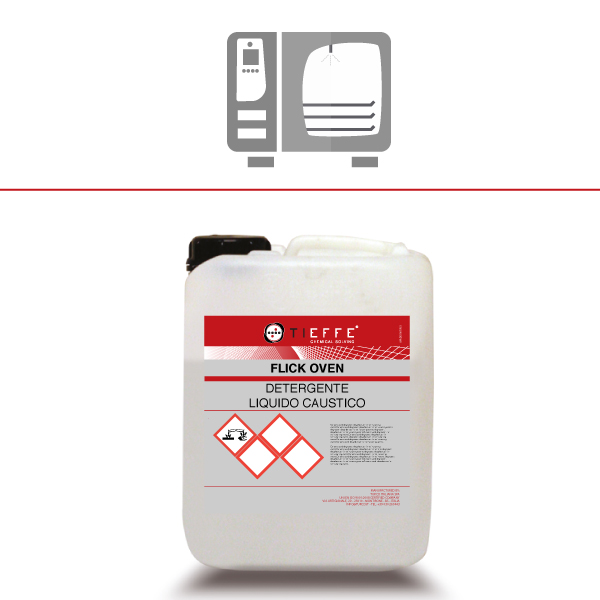 FLICK OVEN
Flick Oven is an alkaline concentrated detergent designed for use with ovens with automatic cleaning systems.
Removes stubborn stains including burned grease in a single cycle. Can be used with all the self-cleaning and convention ovens. Avoid contact with aluminum parts.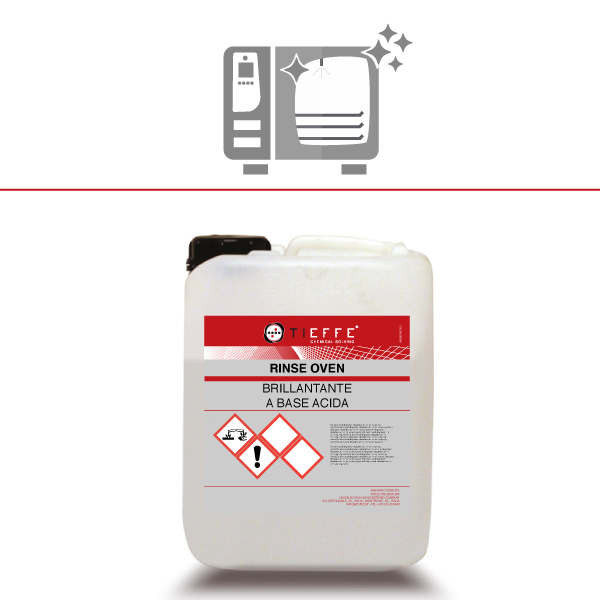 OVEN DESCALER & RINSE
Ecological organic cleaner designed for the boiler descaling. It can also be used for the cavity brightening during the rinse phase at the end of self-washing cycle.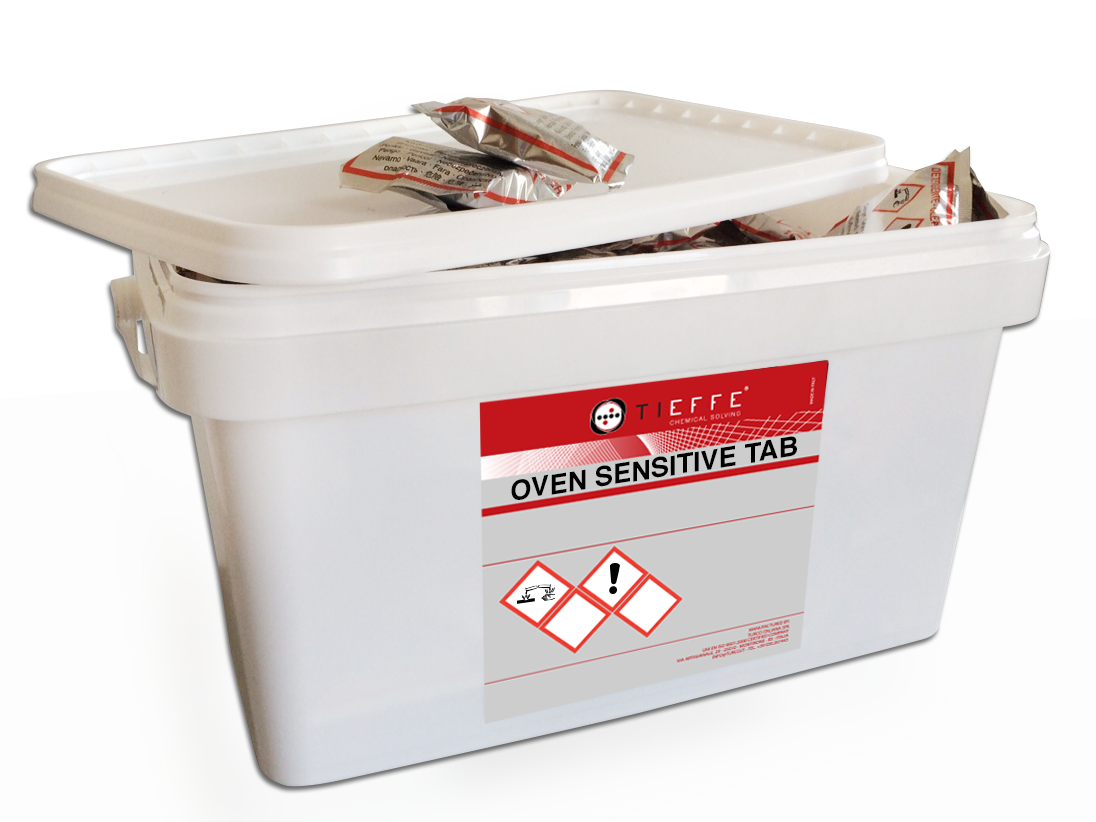 OVEN SENSITIVE TAB
TIEFFE chemical solving has studied OVEN SENSITIVE TAB for the cleaning phase inside the professional self-cleaning ovens. It has a strong decarbonising action on cooking residues and adds a sanitizing one by destroying odors and bacterias.
Read more about Oven Sensitive Tab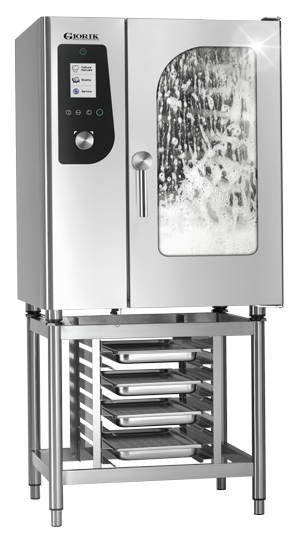 SOME TIPS ABOUT THE OVEN CLEANING.
Do not use high or low pressure water jet to clean the appliance.
Do not use sponges or abrasive cloths or objects such as scrapers to remove deposits.
Remove all trays before start cleaning.
For manual cleaning of the oven, use only FORNOLUX PLUS.
At the end of a manual washing, rinse all surfaces ensuring that all detergent traces are removed.
For self washing system use only: SOLID TAB, OVEN LIQUID DEGREASER to clean the cavity and OVEN DESCALER & RINSE to brighten it.
For the boiler cleaning use only OVEN DESCALER & RINSE.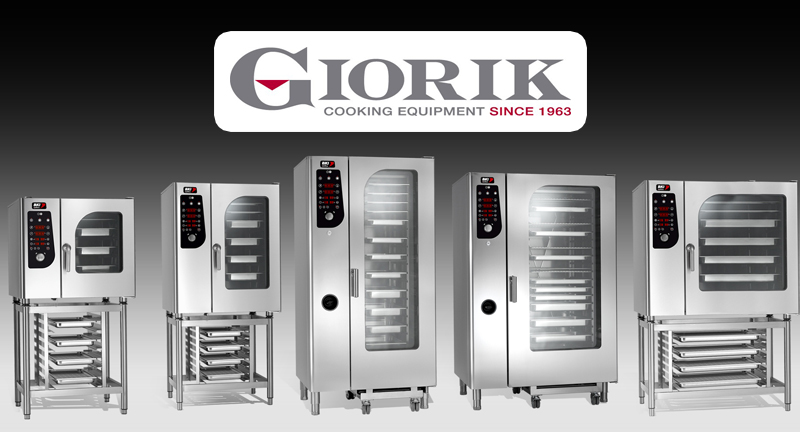 TIEFFE chemical solving
GIORIK cooking equipment
official partner

Discover further products by TIEFFE chemical solving
HO.RE.CA.