PROFESSIONAL PRODUCTS FOR CLEANING AND MAINTENANCE IN THE HARDWARE SECTOR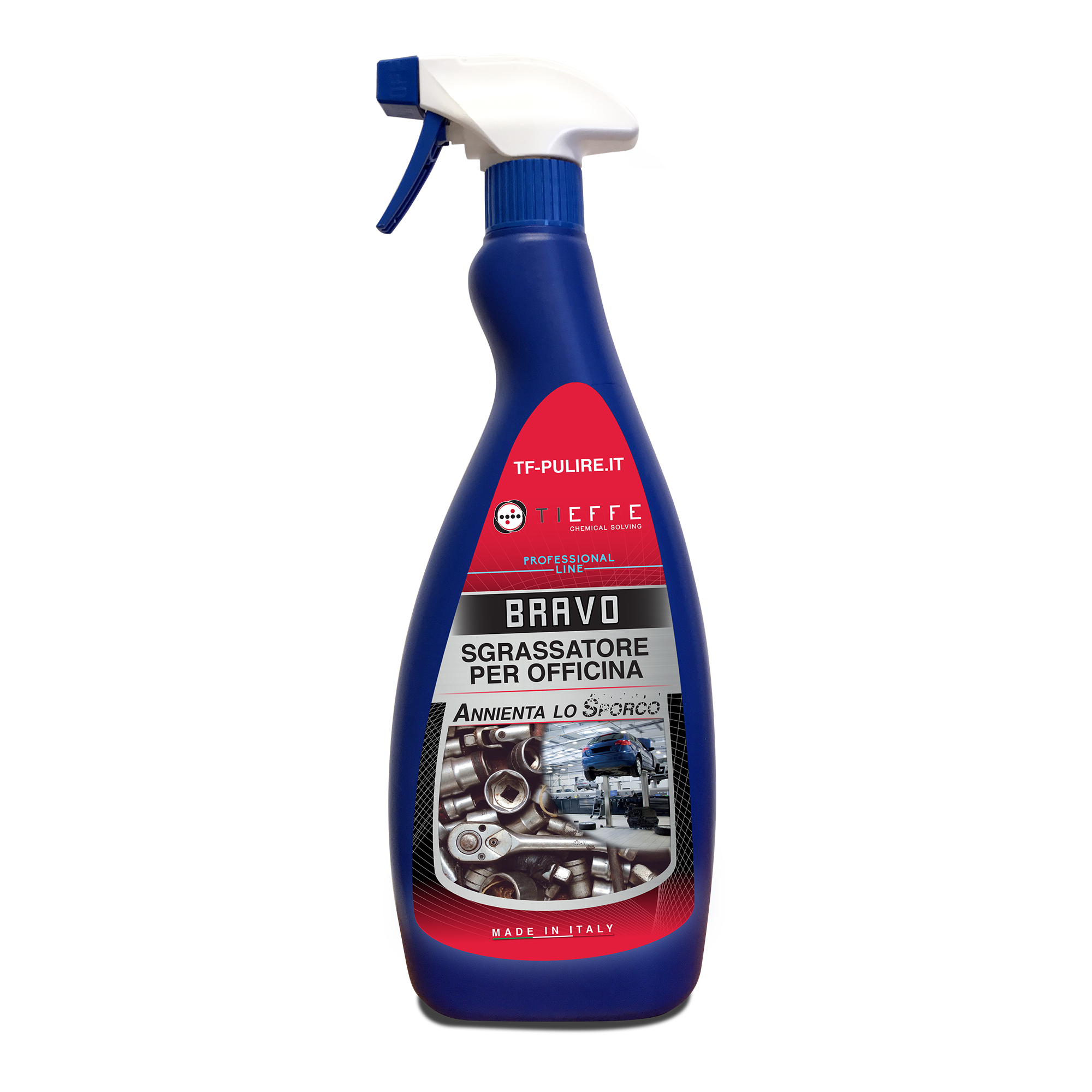 BRAVO
Multi-purpose energetic degreaser
Ready-to-use degreaser for metal, plastic, rubber and painted parts. Removes oily, protective films, grease, light carbon deposits from tools and engine parts, without attacking the surfaces. Can also be used on aluminum and light alloys.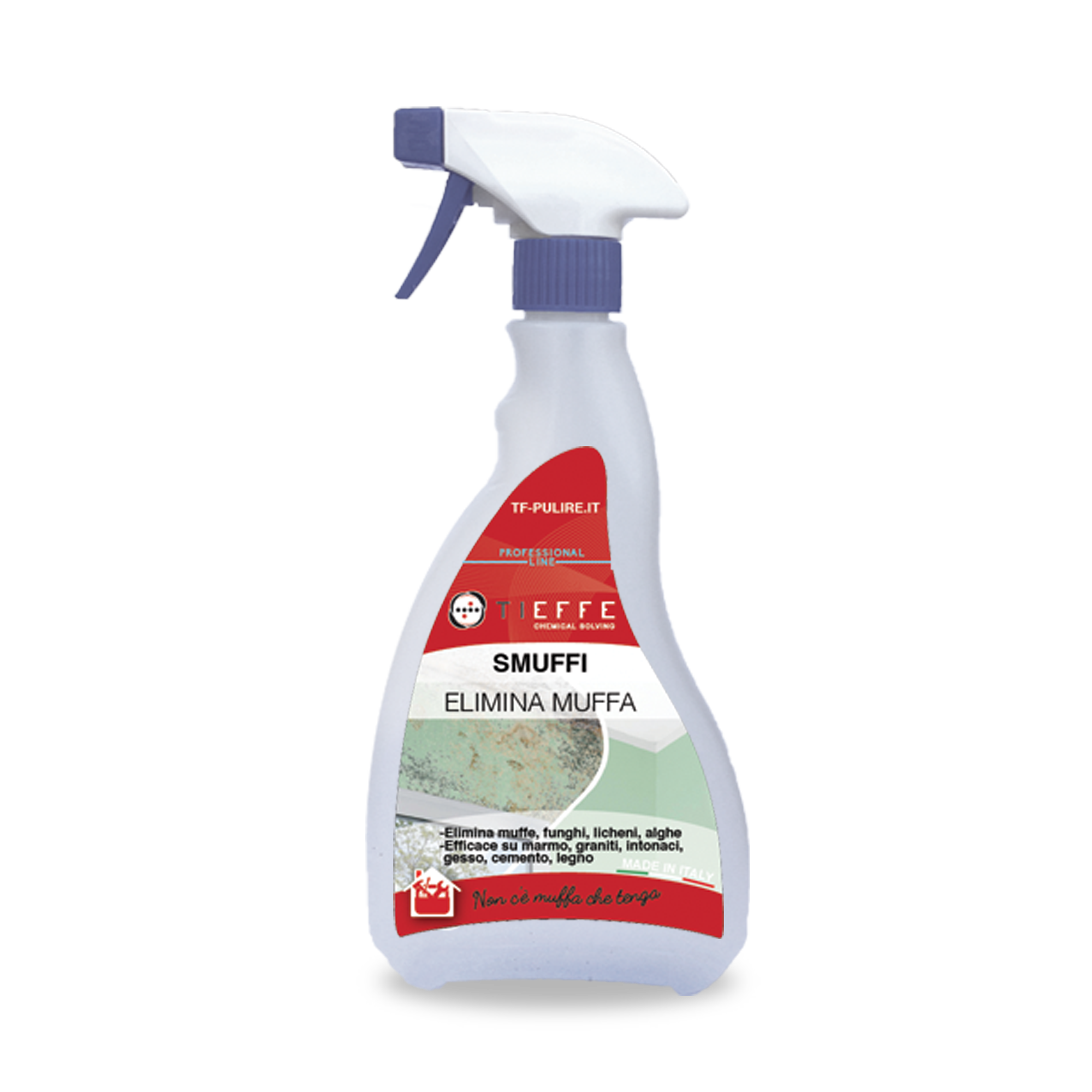 SMUFFI
Super-concentrated biocide for restoration
It is a sanitizing detergent formulated to radically remove mold, fungi and algae. Its formulation based on active chlorine acts quickly on these unwanted presences. It is a practical product to use and decisive in action.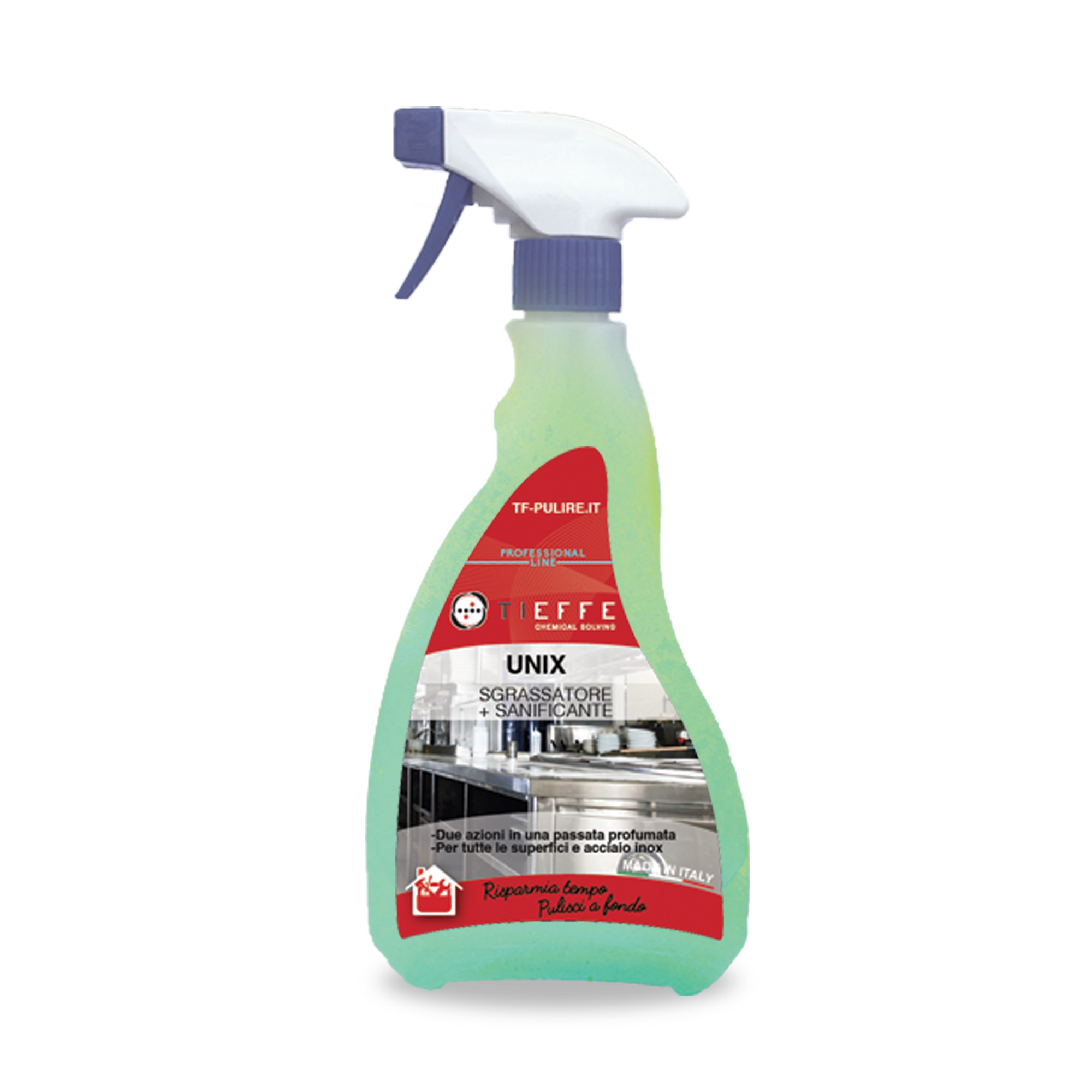 UNIX
Concentrated perfumed energetic degreaser with sanitizing action
Super-concentrated perfumed degreaser with bactericidal action designed to remove dirt residues from all hard surfaces. Very suitable for stainless steel surfaces, metals from which it removes grease, oily residues, rubber marks. Suitable for cleaning in professional kitchens or on community equipment.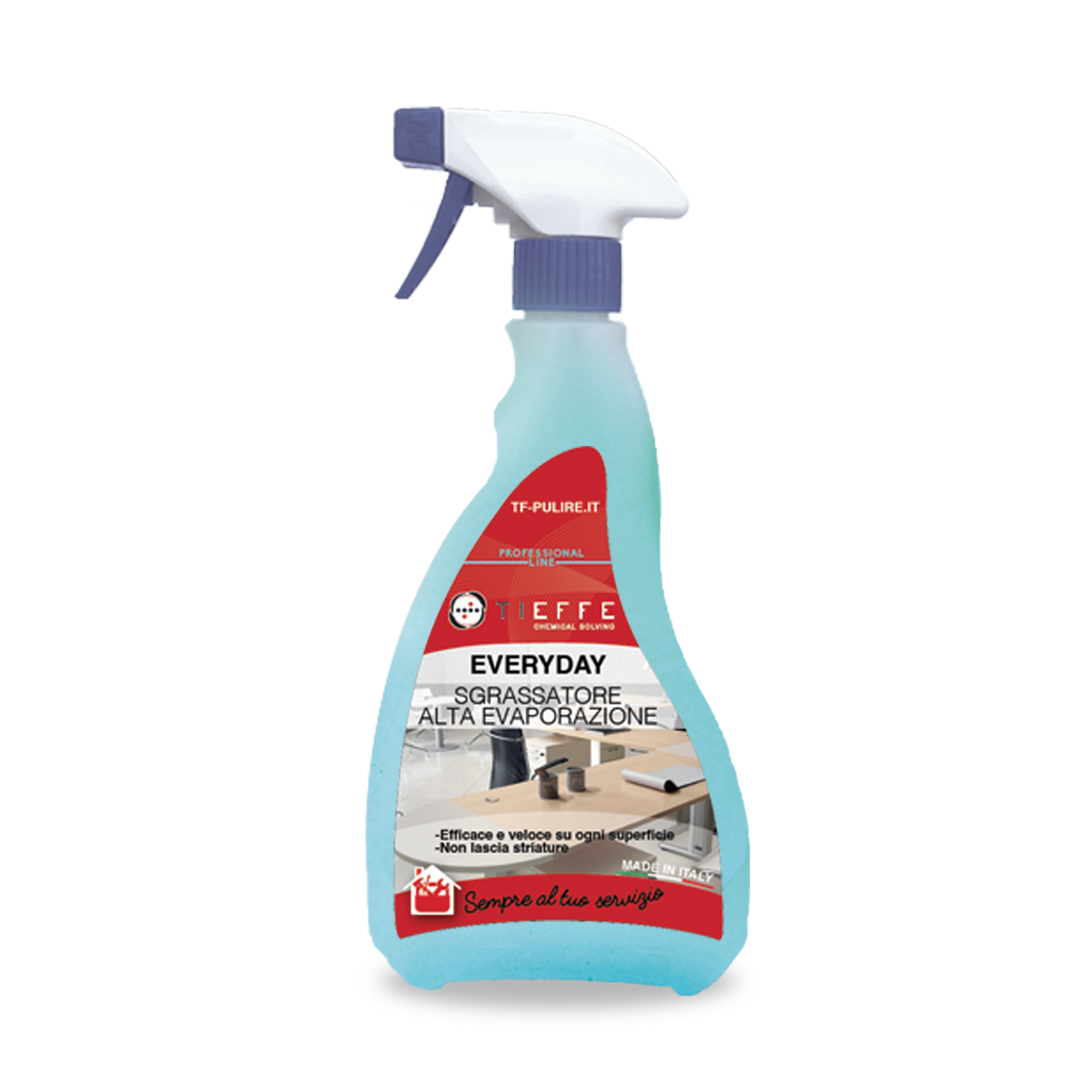 EVERYDAY
High evaporation degreaser
Ready-to-use scented detergent with high evaporation for daily cleaning. Can be used to clean furniture, desks, furnishings, cabinets, doors, fixtures, laminate and plastic chairs. It is also very suitable for cleaning stainless steel counters and tables. It does not leave streaks after use.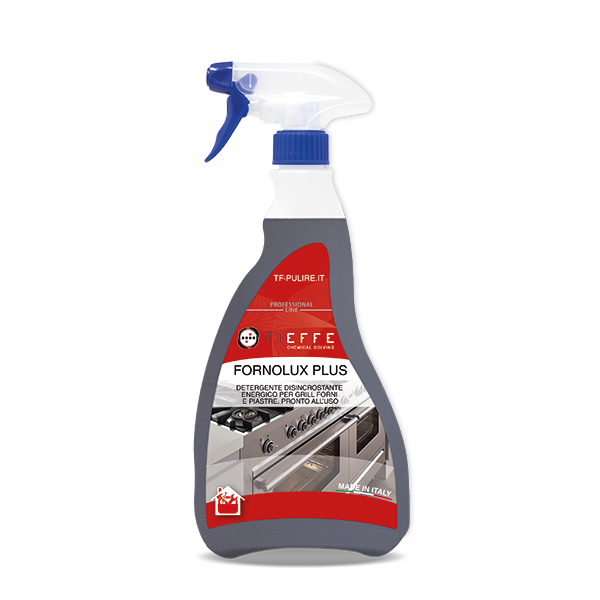 FORNOLUX PLUS
Energetic descaling detergent for grills, ovens and plates (ready to use)
Viscous caustic product, brown in color, with rapid and energetic cleaning action. Made for use in professional kitchens, the manual removal of cooking residues from sauces, sauces, fats, annealed oils, etc. from ovens, cooking plates, grills. Completely biodegradable.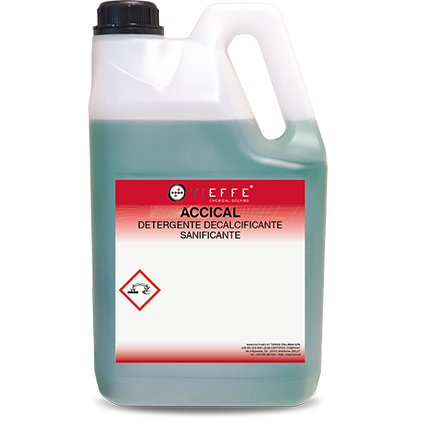 ACCICAL
Descaler for surfaces
Scented descaler that can also be used on chromed and stainless steel surfaces.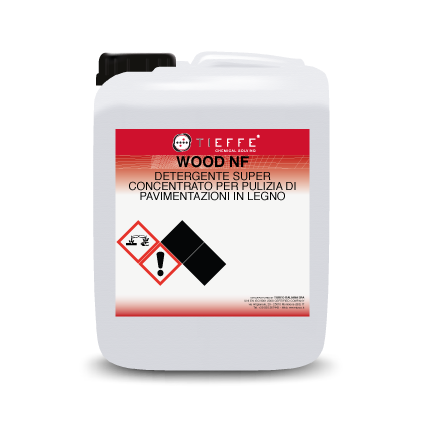 WOOD NF
Cleaner for wooden floors
Pleasantly scented super-concentrated detergent for cleaning wooden floors. It performs an antistatic action.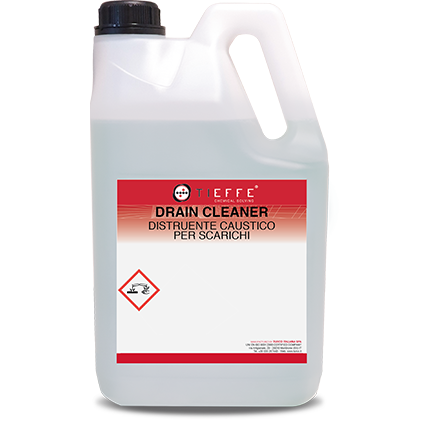 DRAIN CLEANER
Unclogging caustic 
Caustic unblocker. It clears drains clogged with residues of all shapes, sizes and materials.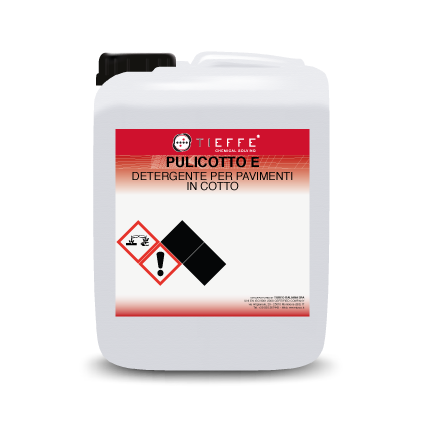 PULICOTTO E
Detergent for terracotta floors
Descaling detergent for terracotta surfaces, for exteriors, also for cement residues.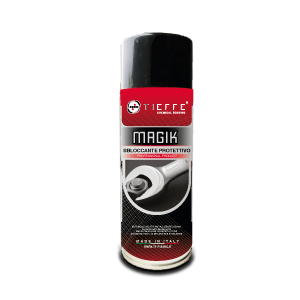 MAGIK
Solvent-based water-repellent protective
Penetrating, unblocking, water-repellent, protective, lubricant, detergent, deoxidizer, anticorrosive spray with water-repellent capacity. Contains protective and anticorrosive agents with water repellent capacity that form a very thin, non-reactive and non-cracking protective layer.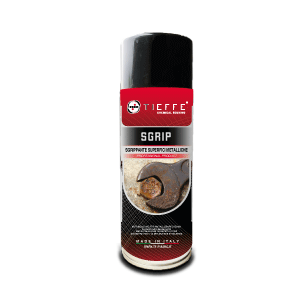 SGRIP
Cracking, unlocking and rust inhibitor spray
Unlocking and lubricating spray designed for use in: industries, workshops and mechanical workshops to meet four different needs.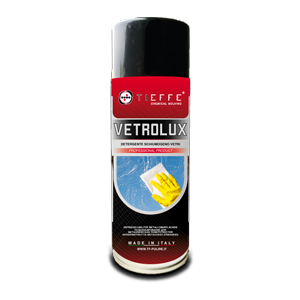 VETROLUX
Detergent for cleaning glass surfaces
Foaming spray detergent for cleaning glass surfaces of fireplaces, stoves.