Suggested tools to perform dilutions,
How to dilute concentrated detergents
TIEFFE Chemical solving provide to their clients a line of suggested tools for diluting concentrated detergents.
Concentrated detergents allow to respect environment reducing transport costs and increasing recycling materials getting down plastic impact.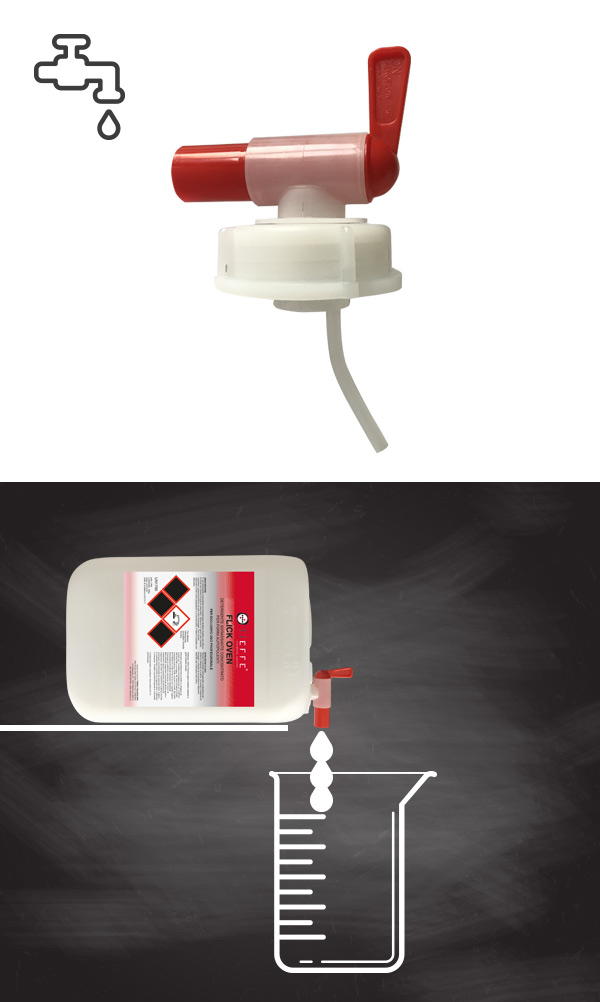 OPEN/CLOSE TAP
FLUX REGULATOR
The tap must be screwed on the canister in place of the cap. The flow regulator allows to fill beakers and  graduated bottles in an easy way, directly from the shelves.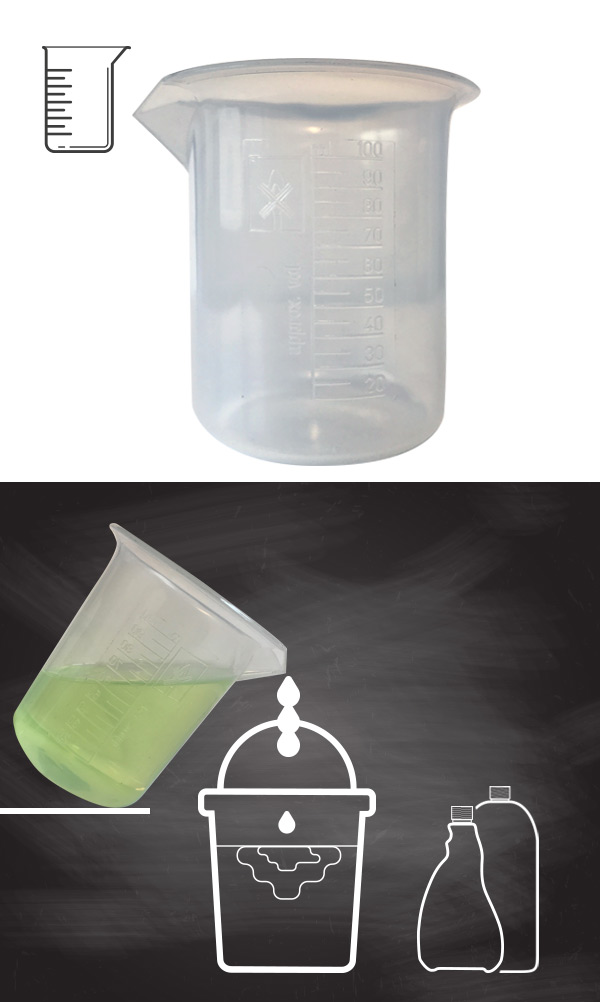 GRADUATED BEAKER
GRADUATED BEAKER
The graduated beaker allows a perfect measure of the concentrated detergent to be used.
It allows a perfect measurement of the quantity of concentrated product to be mixed with water inside buckets, bottles, triggers.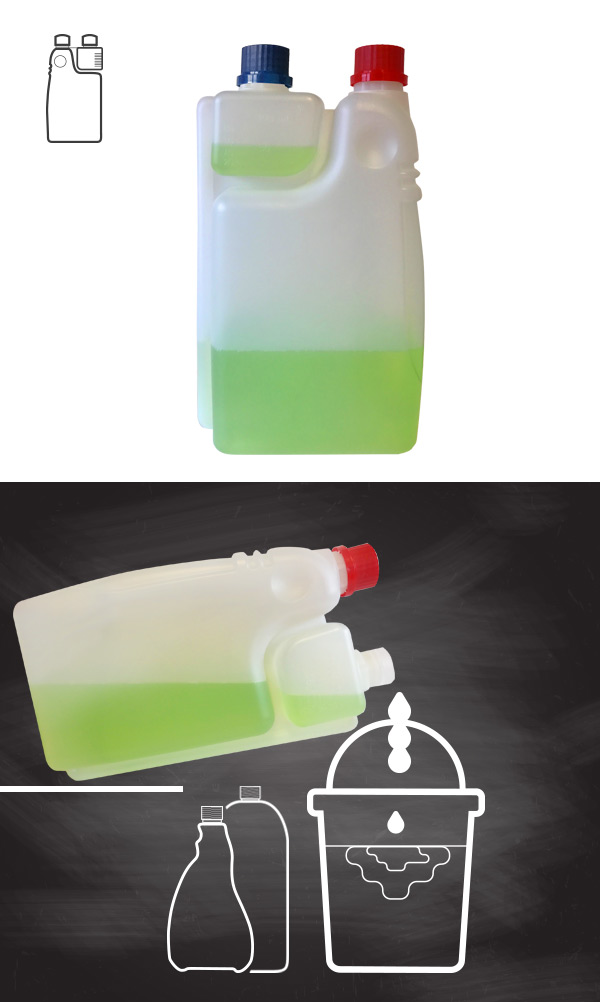 DISPENSING BOTTLE
DOSER INTEGRATED BOTTLES
You need just a little pressure on the bottle to fill the integrated doser, to get the right amount of concentrated detergent to be diluted in  buckets, bottles and triggers.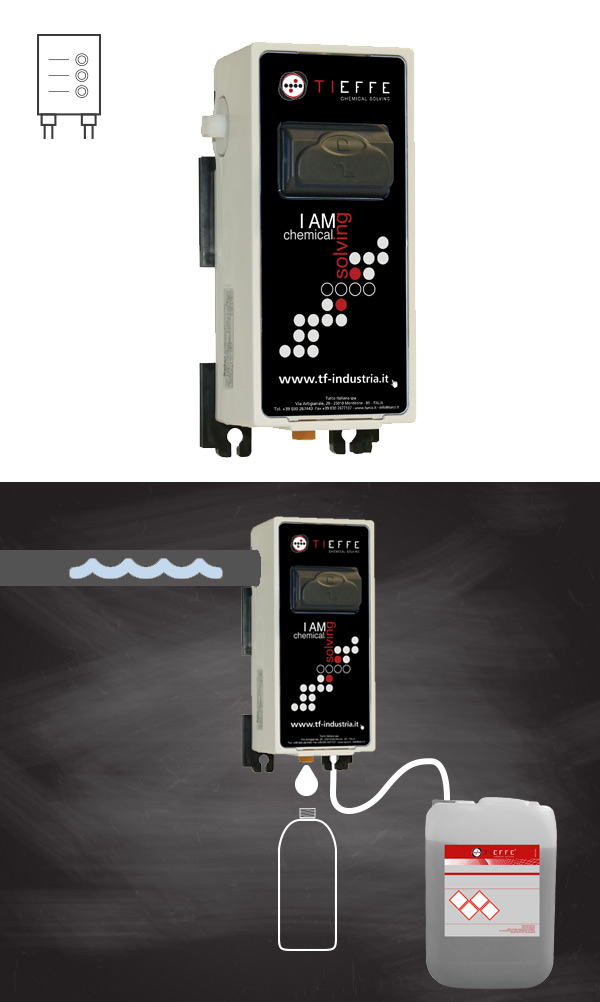 DOSING PUMP
AUTOMATIC DOSING SYSTEM  (non-electric)
Connecting the water system to the dilution pump you can precisely mix  water with concentrated product, directly from the canister. You have to only choose the appropriate adapter (related to the %) to get the required percentage of needed detergent.