Products for the maintenance of coffee machines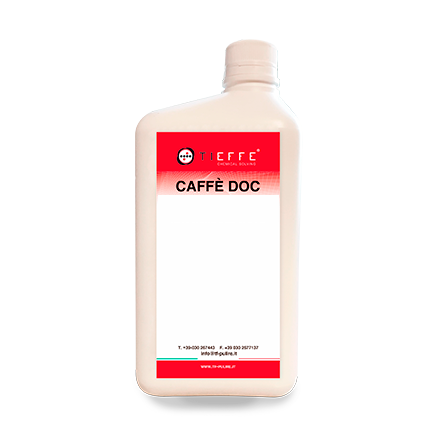 CAFFÈ DOC
Degreasing gel used with blind filters, aimed to the  removal of organic residuals from the coffee machine groups.
How to use:
1. Put 1 measure of product inside the blind filter – about 5 gr. 
2.  Start the closed-circuit cleaning cycles with the detergent solution at least 10 times, discharging any residual dirt each time. 
3. Immerse filters and filters holder in a water and product solution and allow it to act. 
4. Remove the coarsest dirt from the unit with the special brush without using water. 
5. At the end of the cleaning process, rinse the dirt present in the blind filter – 15 second 10 times.