PROFESSIONAL DETERGENT FOR CLEANING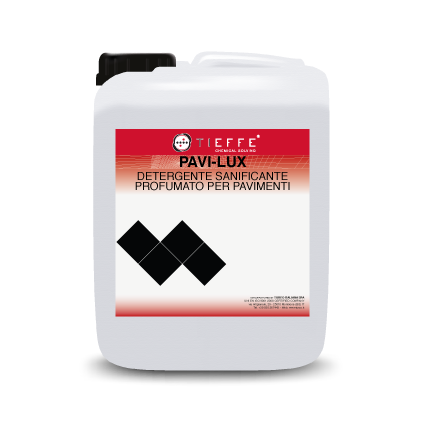 PAVI – LUX
It is an intensely scented detergent quaternary ammonium salts-based, which allows to sanitize, deodorize and clean, in a single operation. It is a low-foaming product making rinsing easy. Suitable for Ho.Re.Ca. applications.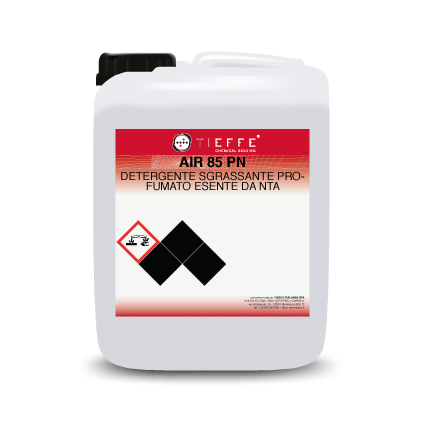 AIR 85 PN
It is a water-based strong detergent, non-flammable for general purpose. Safe on all surfaces, painted and unpainted. Removes dirt, dust, oily film, grease, light carbon deposits. Very suitable for kitchens and common area floors.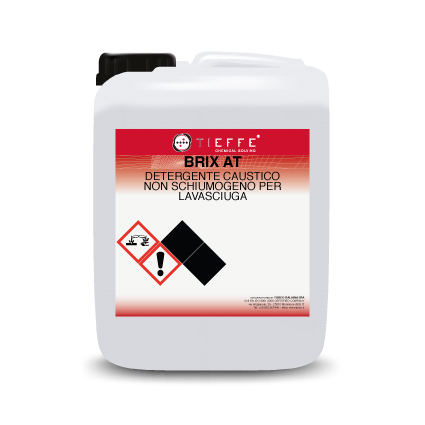 BRIX AT
It is a concentrated water-based caustic detergent specifically formulated for the removal of grease and carbon residues, particularly difficult. It is safe to use on iron, steel, stainless steel, bronze, copper. It can not be used on aluminum and light alloys, zinc alloys. It does not contain phosphates.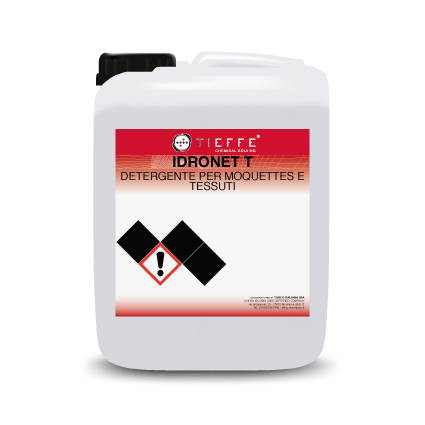 IDRONET T
It is an alkaline liquid multi-purpose detergent for cleaning delicates fabrics, like moquettes and carpets. It is a low-foam product and thanks to its particular formulation does not need final rinsing when not explicitly required.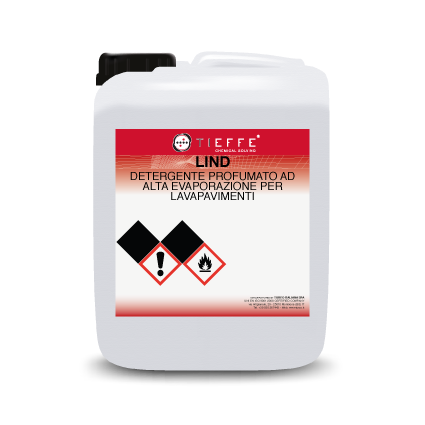 LIND
No-foaming high evaporation scented detergent studied to use by floor sweepers. Leaves no residual on mechanical parts, does not produce cavitation pump. It has a sanitizing action on tank residuals avoiding bad smells.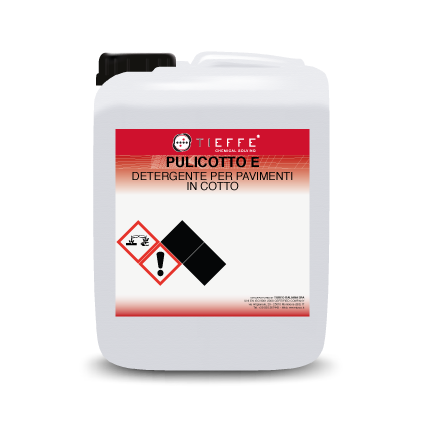 PULICOTTO E
Descaling detergent for external cotto floors tiles.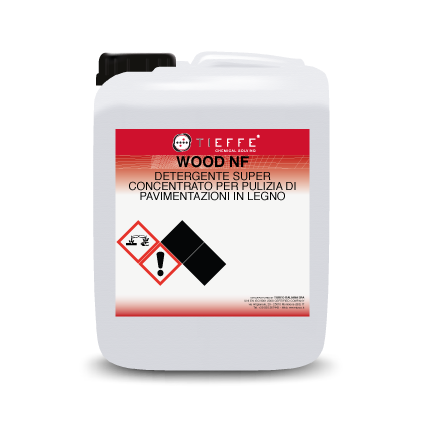 WOOD NF
Super-concentrated detergent pleasantly scented for wooden floor cleaning.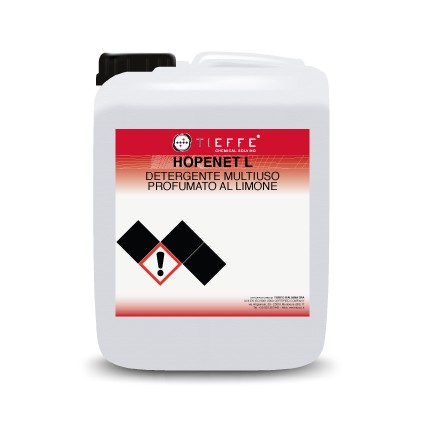 HOPENET L 
Low foam, alkaline, concentrated lime-scented detergent. Suitable for universal use, studied for cleaning floors, does not require rinsing.
Designed for use by sweepers, does not generate foam and avoiding pump cavitation and preventing unpleasant odors in the tank.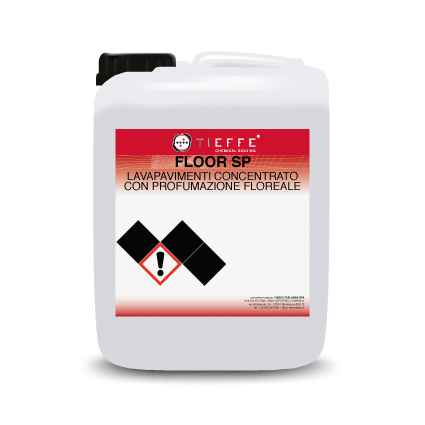 FLOOR SP
Concentrate detergent for floor cleaning with floral scent.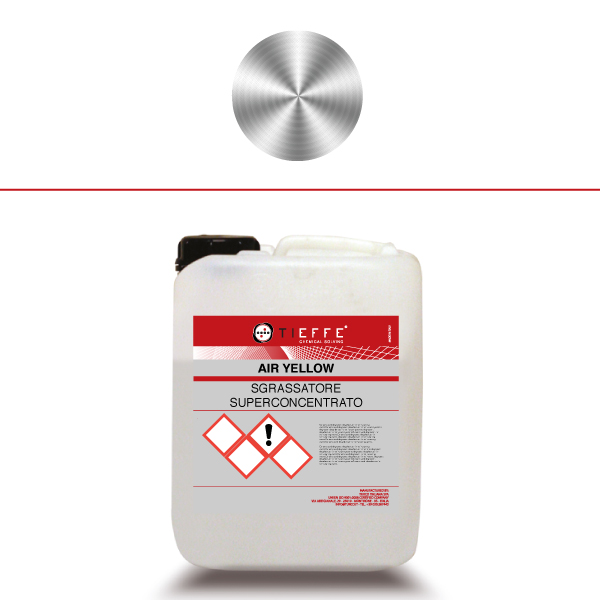 AIR YELLOW
Super-concentrated alkaline degreaser, manual use even by steam launch. Used for the removal of dirt, dust, oily protective film, grease, light carbon deposits.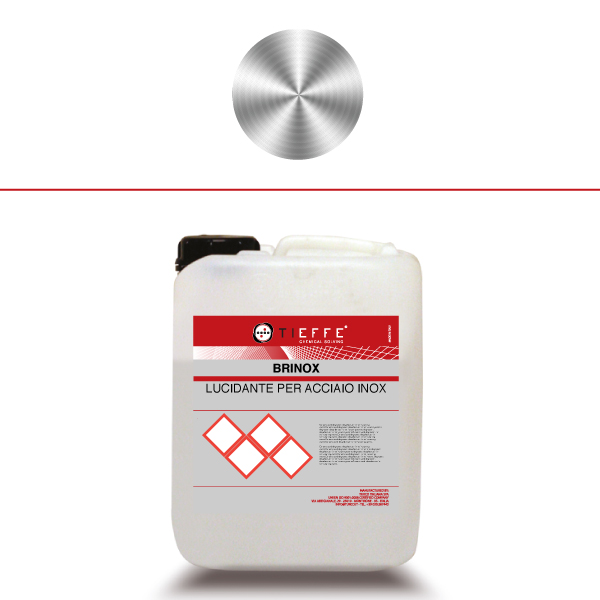 BRINOX
Ready to use stainless steel polisher. Specific product for polishing and protecting stainless steel surfaces. Specifically studied for stainlees steel surfaces cooking equipment.
SANIX
It is a calibrated mixture of surfactants, mineral salts and quaternary ammonium salts that make a product at the same time cleaned, sanitized and deodorized.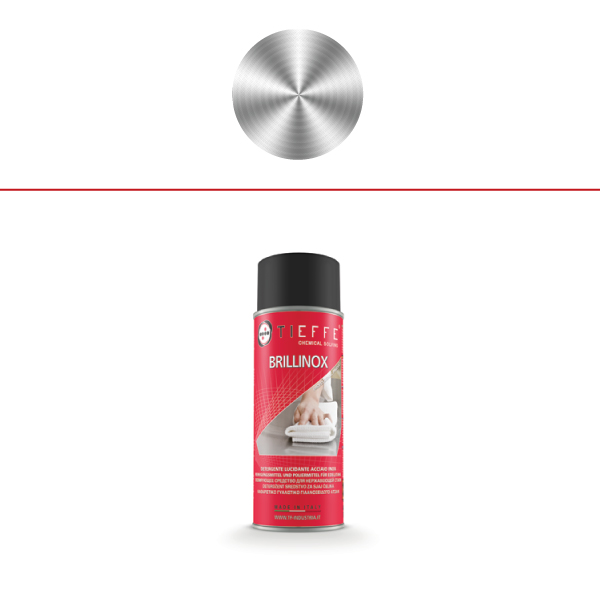 BRILLINOX
It is used on stainless steel and on all metals.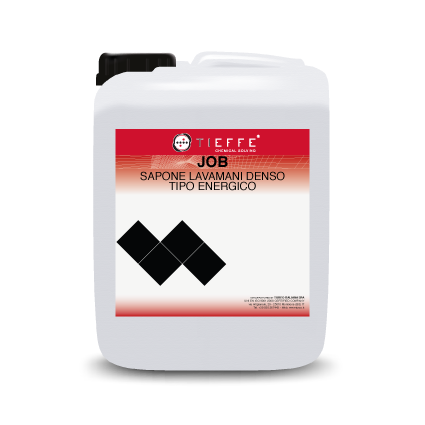 JOB
It is a liquid soap formulated with a calibrated mix of surfactants, skin softners suitable for cleaning and protecting hands.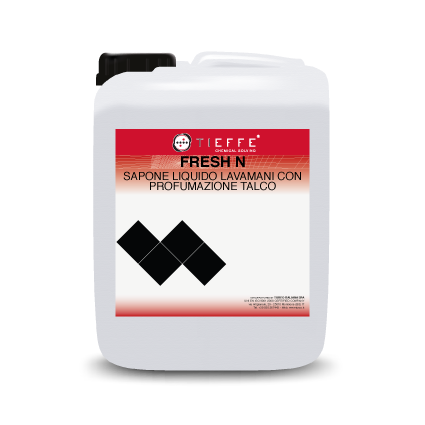 FRESH N
It is a hand-wash liquid soap formulated with a calibrated mixture of surfactants, softeners and conditioning the skin, which guarantee the hands cleanliness and protection.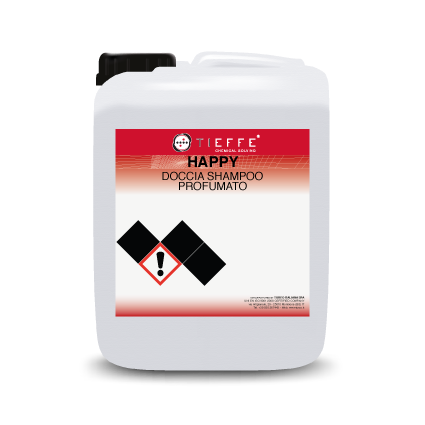 HAPPY
Pearly white talcum scented shower gel realized with a balanced blend of surfactants calibrated softeners. Provides a physiological pH, pleasant to use on the skin of the body and hair. It is a neutral product and can be used repeatedly without drying the skin. It is suitable for hotels, SPA, communitieS.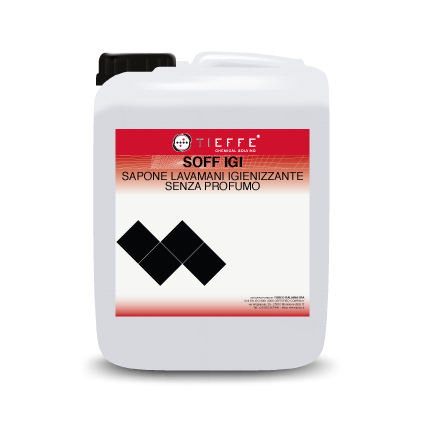 SOFF IGI
SOFF IGI is a dense, odorless, colorless and sanitizing handwashing liquid with rinse. Its balanced formula is a perfect combination of special wetting and surfactant agents that allows you to have an excellent amount of foam without the tendency to irritate sensitive parts.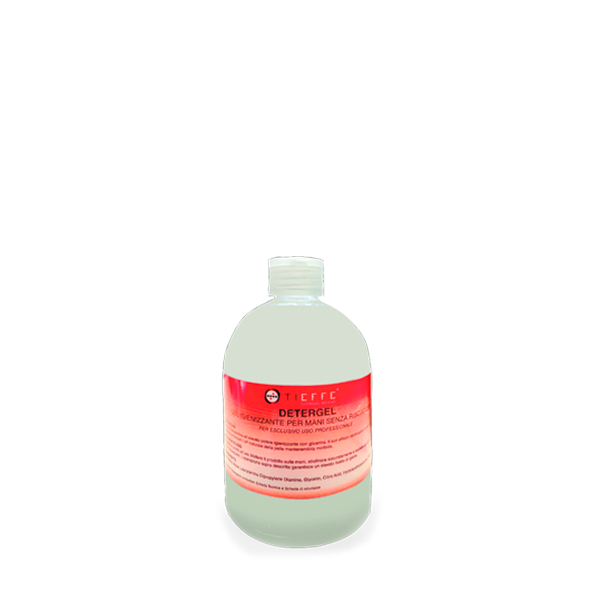 DETERGEL
The product is used for washing and sanitizing hands without rinsing. Hydroalcoholic solution with high sanitizing power with glycerin. Its. continuous use allows you to respect the natural pH of the skin while keeping it soft.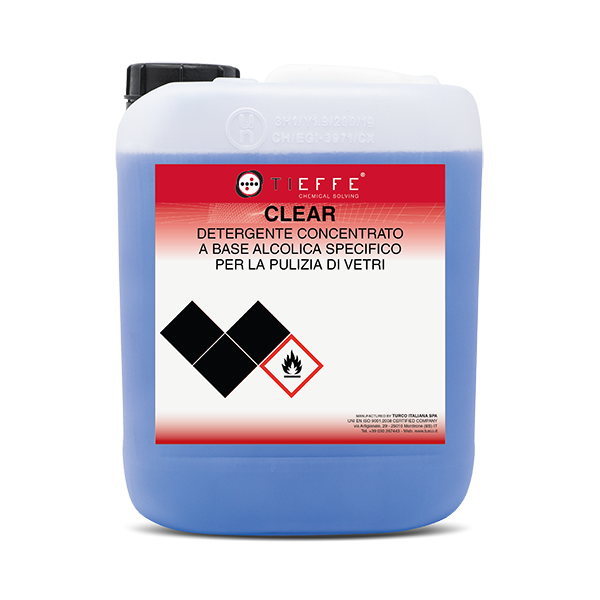 CLEAR
Concentrated hydro-alcoholic based detergent suitable for glasses, crystals, mirrors. Easily removed traces of grease, oil, dust, soot, nicotine, atmospheric dirt.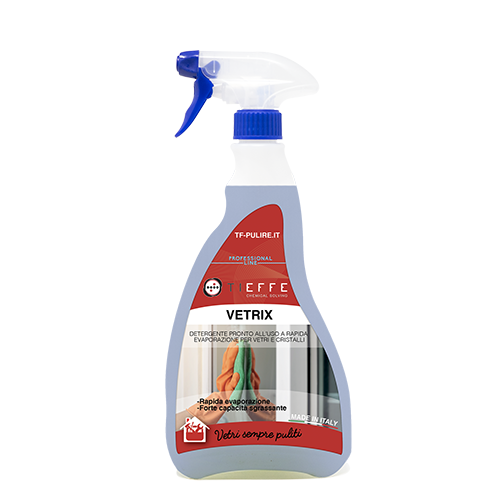 VETRIX
Ready to use hydro-alcoholic based detergent suitable for glasses, crystals, mirrors. Easily removed traces of grease, oil, dust, soot, nicotine, atmospheric dirt.